A Healthier You!
Welcome to Advantage Massage Therapy! We provide the ultimate in relaxation and the key to a healthier you. Advantage Massage Therapy's team of registered massage therapists are here to provide you with a relaxing atmosphere and a wealth of knowledge. Our team of massage therapists are among the most talented and experienced in the industry. We are committed to delivering the highest quality of massage therapy and strive to educate our clientele. Whether it's chronic pain, muscle tears or you're just looking for a relaxing massage to ease stress, Advantage Massage Therapy is the perfect fit for you!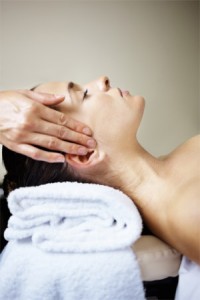 We provide many different techniques that our highly qualified team utilizes while working one-on-one with you. We want to provide the best treatment according to your ailments. As a customer we want to see you live better and stress free, contact us today if you're looking to: improve circulation, joint range-of-motion or even flexibility. Massage therapy can reduce many common ailments such as stress, muscle tightness, aches and pains, as well as anxiety and depression.
Our services range from: Swedish Massage, TMJ Massage, Pregnancy Massage to Deep Tissue Massage. Each member of our team specializes in many techniques, be sure to check out each member of our team to learn more. Also, all our prices and list of services are shown on our, 'Prices & Services' page.
We would welcome the opportunity to earn your trust and deliver you the best service in the industry.
There are many conditions that can be safely and effectively treated with massage therapy, including the following;
Motor Vehicle Accidents,
Osteoporosis,
Jaw Pain,
Sprains,
Headaches,
Strains,
Stress,
Chronic Pain,
Sciatica,
Tennis/ Golfer's Elbow,
Tendinitis,
Plantar Fasciitis,
Sports Injuries,

Muscular pain or injury,
Pregnancy,
Degenerative Disk Disease,
Carpal Tunnel,
Multiple Sclerosis,
Arthritis,
Parkinson's,
Fibromyalgia ,
Postural Problems,
Frozen Shoulder,
Lymphatic Drainage,
Muscle Spasms and Tension,
Bell's Palsy,
and many more…